UPCOMING EVENTS
October 19 – 23, 2015: Tableau Conference 2015 (TC15)
MGM Grand, Las Vegas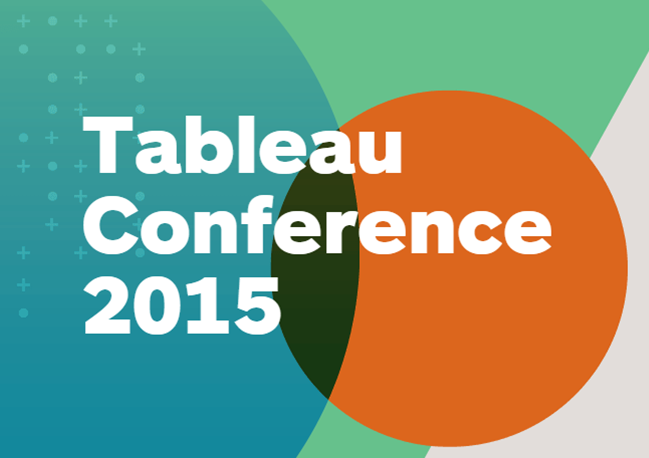 Data+YOU: Data without you is just data. But what happens when you and your data make connections at TC15? Problems are solved. Mountains are moved. Lives are changed.
You won't want to miss the 8th annual Tableau Conference. TC15 is where insight and inspiration converge and pave the way for you to make an impact — on your life, on your business, on the world.
Get details, and register for Tableau Conference 2015.
Be sure to check out our very own, Chris Cox, at the Sith Workshop #SithHappens
---
RECENT EVENTS:
July 23, 2015: Q3 Meeting – Boulder Tableau User Group (BTUG) – a "War of TUG's"
Boulder Public Library – Boulder Creek Meeting Room – 9 am kickoff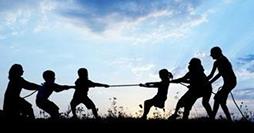 This month we are accepting a challange from ABQTUG – a War of TUGs.  This meeting will be a chance for you to show off your knowledge, learn some tricks from others, and earn bragging right for the BTUG community.
The Agenda will be somewhat fluid, as working teams may be created based on interest and attendees.
9:00 AM – Kick off/Rule Review
9:15 AM – Data Review (we will not be able to see the data prior to this day)
9:30 AM – Assembled teams/individuals will be determined and break out (you can leave and work from wherever you want to)
9:30 – 3:30 – Working Time/ Break for lunch (on your own)
3:30 – all Entries are to be submitted for review. Plan to take the attendees through what you did for feedback.  Non Participants in the challenge are encouraged to attend as this will be a showcase of Tableau Abilities.
4:15 – Voting on Top 3 for submission to the WAR of TUGs
Wanna stay up to date on all the BTUG happenings? Join our BTUG Community HERE.  #boulderTUG
June 30, 2015: Nonprofit "Lunch & Learn" Data 101 Workshop
Boulder Public Library – Boulder Creek Meeting Room – 12 noon to 2 pm
Boulder Insight's "Lunch & Learn" Data 101 series is a chance for non-profits and other organizations doing good in the world to come together for an interactive presentation and discussion about how to create a larger impact with data. This presentation will focus on tools that you can use today to help make sense of your data!
Topics included:
Data in the non-profit world – How are non-profits currently using their data?
Free data tools for collecting and managing data – There are amazing tools for nearly every need!
Visualizing your data – The power of data visualization to gain valuable insight.
There will be time after the event to discuss specific data issues and network with members of other organizations.
We would love to have you join us!
May 2015: Boulder Tableau User Group (BTUG) Launch
Leed's School of Business, University of Colorado, Boulder
We had a great launch of the BTUG group at Leed's School of Busines at University of Colorado with 30+ Tableau Users in attendance. For those of you that missed it, here's what we covered:
AGENDA
2:45 – Check in

3:00 – Welcome

Tableau 9.0 Feature Overview (LOD, RegEx, ETL) | Heather Ditillo

Visualizing Higher Education Data:How CU-Boulder uses Tableau to create interactive data displays for institutional research | Glenn Colby & Robert Stubbs

Your Password Sucks!:New 9.0 Feature in Use | Steven Rouk

B-Cycle:Use Case | Kevin Crouse

Pull the Chain:Breaking the Excel Mindset | Chris Cox

Community Request: Featured Tutorial – Floating v. Fixed in Dashboard Design

4:30 – Wrap up

Doctor's Hours:  Bring your questions for hands on teaching/feedback | On Call Doctors (Tableau Jedi's)

Community Input:  Meeting timing, frequency, format.  Open Call for Speakers, Topic Reccomendations 

Networking
Suffice it to say, we met our mission to INSPIRE – EDUCATE & SOCIALIZE!  
We hope you can join us for the next BTUG in July. #boulderTUG