Clients love Chris Cox for his uncanny ability to uncover business value while balancing strategic, human, and data priorities. In 20+ years working in or around technology, Chris has honed his ability to see patterns others don't. Holistically and with fresh perspective, Chris finds the solution for the problem at hand and often others unexpressed. Chris is esteemed for streamlining processes, mining unexplored opportunities for meaningful innovation, and motivating collaboration for success. Chris has worked with prestigious brands such as Crispin Porter + Bogusky, HSBC Bank, LendingTree and RealEstate.com. Chris brings specific expertise in: Business Processes, Marketing Analytics, Website Performance, Data Analysis and Reporting, and Intellectual Property.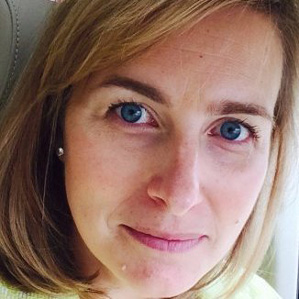 Kiele holds Boulder Insight together. Senior level enterprise roles in technology, marketing, consulting, client service, and media afford Kiele a broad perspective that ensures success for every Boulder Insight engagement. Having directed strategy and product for large national brands, Kiele understands meaningful analytics and knows what it takes to wrangle disparate data into actionable insight. Kiele creates order from chaos every time. Clients appreciate Kiele's 10,000 foot view, product perspective, and customer focus. No stranger to startups, Kiele has also worked with such brands as Healthgrades, LendingTree, IAC, The Hackett Group, and Andersen Consulting.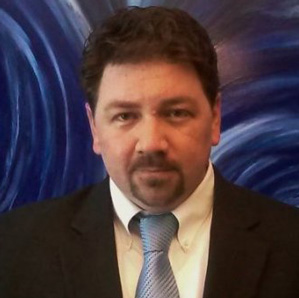 The objective power of data is a consistent thread in William's professional experience. As a Clemson University engineering student, he studied manufacturing resource planning and yield tracking systems. After earning his degree, he mastered multiple software development roles while with companies in varied industries including healthcare, mortgage, sales, finance and regulatory data. Most recently, Dodd-Frank legislation has provided William the opportunity to use process, data, and software development knowledge toward solving complex problems involving interdependent entities, businesses, and services within one of the nation's largest financial institutions.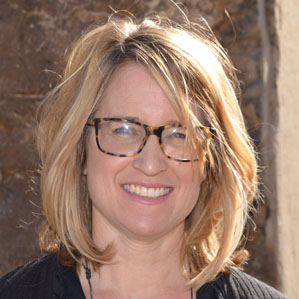 Heather is an accomplished executive, leader, consultant, speaker and trainer with 20+ years of diversified and global experiences. Heather has worked or consulted with organizations such as Mister Rogers' Neighborhood's company (Family Communications, Inc.), Head Start, BeadforLife, and numerous nonprofit organizations and universities. She has served as a a Field Instructor at University of Pittsburgh, Chatham University and Point Park College, and owns her own consulting business specializing in training and nonprofit management.
Heather is passionate about impact and doing good in the world. She thrives at and has a special skill at seeing potential in people, teams, organizations, projects, products, technologies, curriculum-you name it; and then working to create an environment where the true gifts and talents of that person or thing can be revealed and achieved. Heather loves learning and passing those lessons on to others in easy, manageable chunks that they can understand and implement on their own.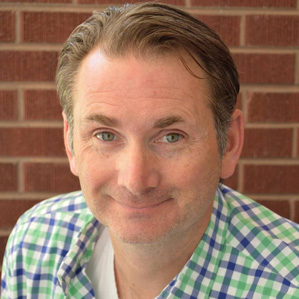 As the resident creative visionary Kevin bring UI/UX experience and his passion for building interactive products for over +30 years to the team. Kevins applies the best practices from Fortune 500 companies such as IAC and Disney to help create next level data stories and interactive experiences using Tableau.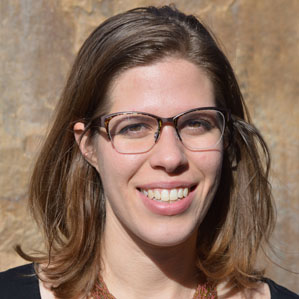 Melissa is a data scientist with four years of data visualization and analysis experience. She has a Master's in Public Health from the University of Colorado Denver. While studying healthcare, Melissa discovered her passion for statistical analysis and data management. She choose to concentrate in Applied Biostatistics. After completing her degree Melissa worked as a healthcare data analyst for three years, dealing extensively with Medicare data. She worked on projects dealing with healthcare outcomes quality improvement and geographic health disparities.
Melissa earned an undergraduate degree from Bard College at Simon's Rock, the only four-year "early" college of the liberal arts and sciences designed specifically for students who are ready to enter college after the 10th grade. Always interested in people and ideas, Melissa completed a double major in psychology and philosophy.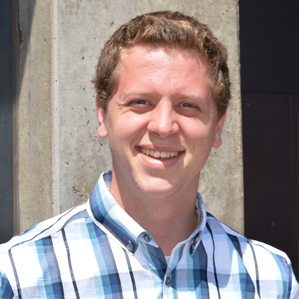 An alumnus of the University of Michigan, Austin brings a passion for statistics into the line-up. Knowing that data analysis helps explain the world in ways that have previously been guessed at, he thrives in a numbers-filled environment. A Tableau specialist, Austin is a process-oriented leader in his trade due to his versatility, and has been called upon to ninja through complex data within different industries and sectors. While his background in visual analytics makes him rock solid in the data world, what really sets Austin apart is his engaging personality. He's a solid communicator, with leadership experience galore, and has a real gift for one-on-one interactions. His ability to answer questions through the data, and knack for presenting his findings in informative and memorable ways, round Austin out as an exemplary data scientist.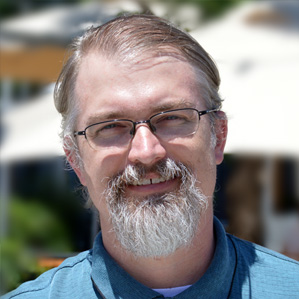 Patrick is developer rockstar, who's the master at tying complex data infrastructures into Tableau. Following an undergraduate degree in mechanical engineering from the University of Idaho, Patrick has been in the software industry for 16+ years. In his early career, he started off with Java/JDBC/SQL based tools, and was also put in charge of handling databases and interface documents to push his company forward. He also spent time in the aerospace industry programming ground stations for satellites. Ten years into his software career, Patrick received his master's degree in computer science from the University of Colorado, so that he could be a greater asset in the workplace.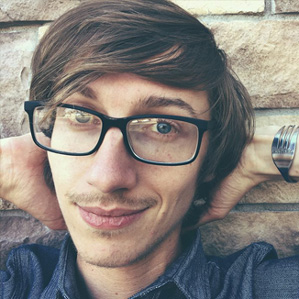 With an unquenchable love of quantitative analysis and years of mathematics study under his belt, Steven is dedicated to creatively dissecting reality for the betterment of society. His two entrepreneurial ventures in the music industry taught him the immense value of dedicated hard work, and practical problem solving is one of his great strengths. However, Steven knows that at the end of the day it all comes down to the people.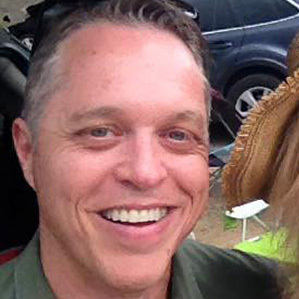 Steve has 15+ years experience in technology. His route to IT was nontraditional; he studied business as an undergraduate at the University of Georgia and then attained a master's degree in Landscape Architecture from the University of Colorado at Denver. It was during his graduate program that his acumen for technology became apparent. He excelled in engineering classes and helped other design students with their technological/mathematical-related struggles. In his early career, Steve worked as an environmental planner, analyzing and manipulating spatial data for environmental impact statements. This early experience morphed into his current career in IT. Steve's skills and experience includes Geographic Information Systems (GIS), data/document management and capture systems, Relational Database Management Systems such as Oracle, SQL Server and MySQL, and multi-language programming for desktop and web-based applications.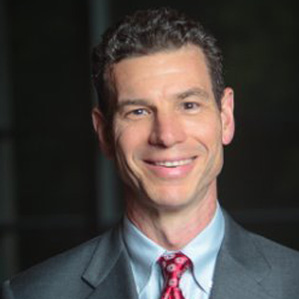 Joel has 20+ years experience with a wide variety of technologies and business applications in both large institutions and agencies. His tenures at Bank of America, Lending Tree, and the digital marketing agency Q Interactive have provided a deep understanding of how underlying technical solutions impact business processes. Joel's technical expertise spans software development, design, and architecture as well as complex system integration management.